Global plaudits for General Vo Nguyen Giap
Leading the Vietnamese People's Army to victory at Dien Bien Phu in 1954 assured General Vo Nguyen Giap's place in the hearts of the Vietnamese people and his reputation worldwide as a brilliant general. His military prowess and noble character won him the respect of the global community. Western countries, even former foes of Vietnam, take their hats off to General Giap and his legendary victories. On his 110th birth anniversary, August 25, VOV would like to share some of the world community's plaudits for General Giap.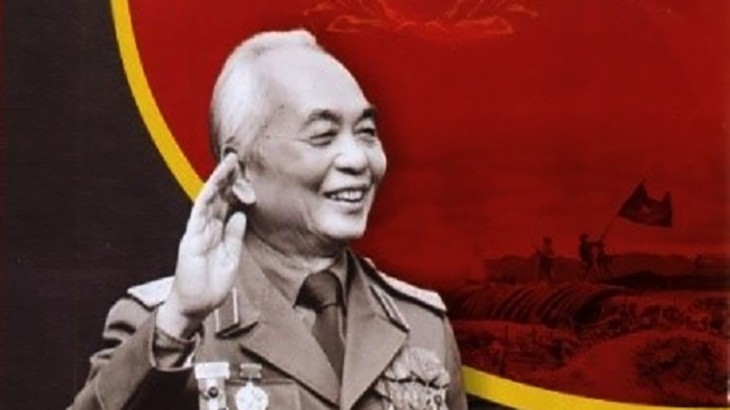 General Vo Nguyen Giap (VNA)
General Marcel Bigeard, the most decorated general of the French army, who was one of the commanders at the Battle of Dien Bien Phu, said: "After the Dien Bien Phu victory, General Giap successfully commanded his troops for more than 30 years. This constitutes an unprecedented prowess."
General Bigeard went on: "At that time, if I were Vietnamese, I would be a member of the Viet Minh," acknowledging General Giap's ability to persuade people, even his foes. Bigeard said the life and legendary career of General Vo Nguyen Giap will forever be an example and source of pride for every Vietnamese.
US General William Westmoreland, commander in chief of the US army in Indochina, who confronted General Giap in the Vietnam War, said: "The qualities that make a great military leader – the ability to make decisions, the moral strength, the ability to concentrate, and the intelligence that unifies all those qualities – Giap possesses them all." General Westmoreland also said the Vietnam War showed the decisiveness of the role played by outstanding leaders of the Vietnamese army like General Giap, Vietnam's master of guerilla warfare.
There are numerous books and films about the life and military career of General Giap. British Brigadier Peter Macdonald wrote in his book "Giap: the Victor in Vietnam" that General Vo Nguyen Giap spent 30 years commanding the Vietnamese army and 50 years involved in decision-making at the highest levels of the Vietnamese government, an unprecedented length of service in world history. According to Macdonald, it's difficult to compare Giap with other generals because such a combination of guerilla and professional warfare at that level never occurred before or since. General Giap demonstrated tactical skills in all areas of warfare.
Historian Stanley Karnow put General Giap on a par with Grant, Lee, Rommel, and MacArthur in the pantheon of military leaders.
The International Military and Defense Encyclopedia of the US Department of Defense, published in 1993, said General Giap's military tactics and logistics were wisely combined with political and diplomatic strategies. The overwhelming economic power and technological advantages, not to mention immense military strength and firepower of western countries were defeated by a general who once used to be a teacher of history.
The book "Famous Generals" published in London called Vo Nguyen Giap "one of the world's 21 most famous generals in the past 25 centuries, who created a breakthrough in military art."
The New Encyclopedia Britannia, published in 1985, included Vietnamese generals Tran Hung Dao and Vo Nguyen Giap among the most famous generals in history.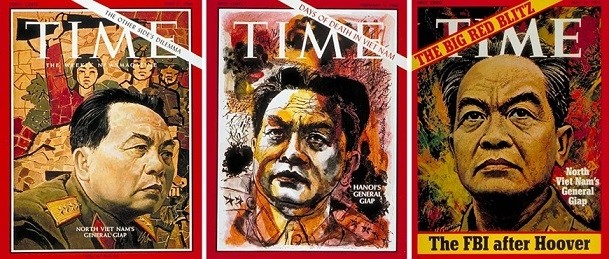 General Vo Nguyen Giap has been featured three times on Times magazine. (Photo: Times)
Media agencies around the world have complimented General Giap. AFP called General Giap one of the most excellent military strategists in history and the chief architect of the defeat in Vietnam of French colonialism and American imperialism.
Reuters called General Giap one of the 10 greatest generals of all time.
Prensa Latina of Cuba called the General a brilliant military strategist, who wisely applied the people's war tactic. It said the guerilla tactics of General Vo Nguyen Giap have been an inspiration to soldiers who fight for national independence all over the world.
General Vo Nguyen Giap's military knowledge was self-taught from Vietnam's history against foreign invaders and world military history, and also from the daily reality of the Vietnamese People's Army. The world justly admires him as one of the most outstanding generals in human history.
Source: https://vovworld.vn/