Landslides spread at Cha Lo Border Gate
Cha Lo Border Gate in the north-central province of Quang Binh has recently seen increasing landslides, threatening the lives of local people.
Landslides spread at Cha Lo Border Gate in Quang Binh Province
The first landslide occurred at the Cha Lo Border Gate in Minh Hoa District two years ago with cracks along local roads and the walls of several houses within the border guard station.
Subsidence has recently expanded to some nearby areas with large cracks found on surrounding hills and mountains. During a recent investigation at the area, local authorities found that the cracks were becoming larger, measuring at between 1.8-2.2 metres by December 2022.
Local authorities said that the situation was alarming as massive amounts of soil and rocks would likely be washed downhill in heavy torrential rains and flooding.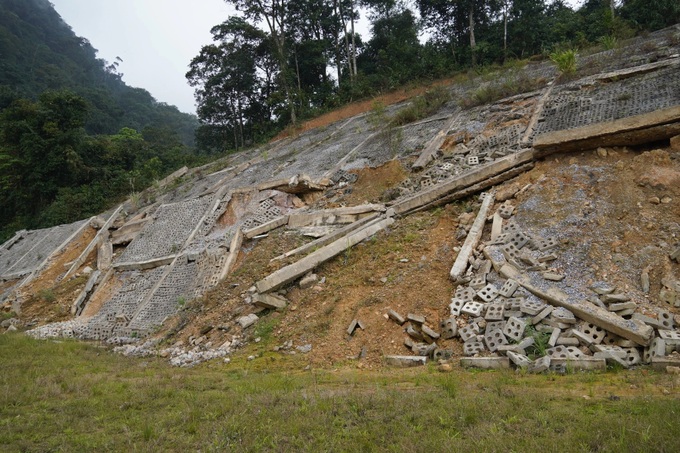 Vice chairman of Quang Binh Provincial People's Committee, Phan Manh Hung, said measures to deal with the problem had been discussed with the best solution taking some 800,000 cubic metres of soil and rocks from the landslide areas.
"This is the most feasible solution at present that can deal with the problem most quickly and safely,'' the official said. "It would cost around VND 120 billion to carry out the work."
In October 2020, serious landslides also occurred in the area following prolonged torrential downpours. The entire road surface of National Highway 12A passing through Cha Lo station was damaged. Roads to Laos were also completely paralysed, isolating hundreds of residents at the border gate along with the functional agencies and departments.
Source: http://dtinews.vn/